Ess Tec, Inc.'s advanced pad printing technology allows us to transfer complex 2D images on to various components.
STREAMLINE PROCESS
From molding to printing, Ess Tec, Inc. is dependable. Keeping the component and decorating in one building saves you time and money.
QUALITY
Our capable equipment and inspection processes assures quality products are provided to our customers.
CONTROLLED ENVIRONMENT
Our pad printed products are printed in a climate controlled environment to assure repeatable processes.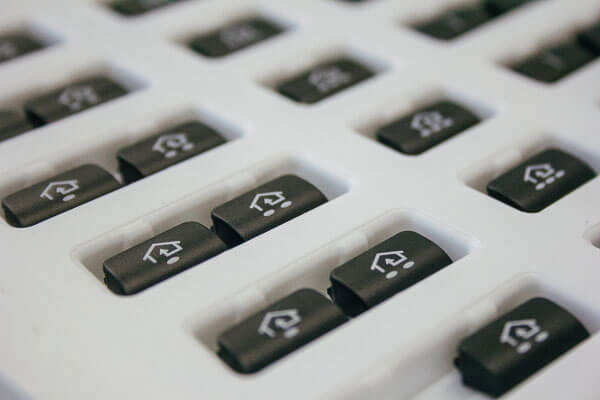 Capabilities
Up to Five Colors per Print Cycle

Color Matching

Print Length up to 18.00 inches

Automated Printing

Environmentally Controlled
Working with Ess Tec, Inc.
We are committed to treating each of our customers with respect regardless of size or industry. Through operational excellence, we produce precision parts, with on-time deliveries, accuracy and dependability. We promise to be a trusted business partner.
Ready to learn more?
Contact our sales team.